wanna know about me?..let's see!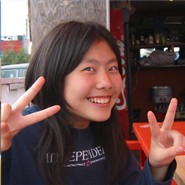 me in Mexico 2004, eating seafood~ yummy!
Name: Sarah (AKA: MrsLeslieCheung)
Born: 5/9/1989; now 15!
Height:5'3'' [haha, someone wanted to know.]
Currently in: Los Angeles
Language:Cantonese, English, little of Mandarin and learning French!
Raise in: Hong Kong, moved here when i was 9
School: South Pasadena High School
Sports: Basketball,swimming,running. practically everything! haha
Love: go to Hobbies =]
Enjoy: TV, sleeping,chat....haha..eating!
Family: one older brother! and parents of course
Why i love leslie:well, hes one talented,cute,sexy person! haha. hes so hot!
How i love leslie:After April 2003..start listening and watching concerts, and go to fan's sites. and slowly start liking him!